Welcome to Rice 'n Flour!
Rice 'n Flour was founded in 2015, following the success of Savoury Days (www.savourydays.com) – a leading food blog in Vietnam that shares easy-to-follow recipes of everyday meals as well as both Eastern and Western desserts.
The founder of Savoury Days – also our Editor-in-Chief – Linh Trang is a researcher in Economics but has extraordinary passion for cooking, baking, and food photography. As a self-taught cook and baker, Trang clearly understands how hard it is to apply the recipes from professional cookbooks in home kitchens. It is not just because we – home cooks – do not have the professional ingredients or tools as pro-chefs, but also because there are so many circumstances in home kitchens that differ from what professional chefs would usually encounter. Trang also realized that many recipes shared by professional cooks were not detailed and precise enough for amateur home cooks, which, sadly, leads to undesirable failures in the kitchen.
Wishing to solve this problem, Trang founded Savoury Days in 2011, through which she shared not just the recipes but also necessary remarks, tips, and tricks – accumulated from her own countless experiments and failures – that would help home cooks to boost their chance of success right from the first attempts. After five years, Savoury Days has become one of the most popular food blogs in Vietnam that receives approximately 1.5 million visits monthly. The website is, with great honor, claimed to be among the most reliable online sources of recipes in Vietnam, which has inspired and supported many Vietnamese home cooks to gain more happiness in their kitchens by making gorgeous and delightful dishes for their beloved families and friends.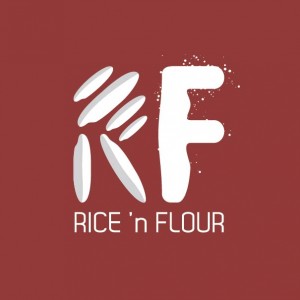 Keeping up this spirit of Savoury Days, we embarked on this new journey named Rice 'n Flour in 2015 to continue spreading our love, passion, and, on top of that, our support to other food lovers all over the world. At Rice 'n Flour, we introduce the best and most favored recipes by Trang that have been tested and approved by thousands of Vietnamese readers from Savoury Days. In addition, through Rice 'n Flour, we want to offer you the pure and truthful insights into the prosperous culture of Vietnam as well as the most authentic tastes of our cuisines.
Thank you very much for passing by our website. We hope that you will find some helpful or interesting takeaways from our work and we do look forward to "seeing" you again and again and again.
---
OUR TEAM
Our editorial team currently consists of seven young and enthusiastic girls (we hope to welcome a gentleman soon in the future

), who are all Vietnamese but now studying or working in different countries in the world. Let's say "Hi!" to them:
Linh Trang (Editor-in-Chief)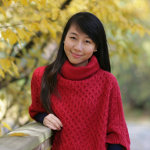 Holding a PhD in Applied Economics, Trang's major job is to do research on Strategic Management, Mergers and Acquisitions, and Organizational Learning. In addition to research, she expresses tremendous interest in cooking, baking, traveling, food photography and doing "experiments" in her kitchen. Her recipes and food photos were featured on many popular magazines in Vietnam, such as Bep Gia Dinh, Dep Online, Heritage, etc. She is also the author of three cookbooks, namely "Qua Tang Ngot Ngao" (The Sweet Gift – 2013) and the series of "Nhat ky hoc lam banh" (My baking diaries – 2014 and 2015). The first part of "My baking diaries", published in 2014, made a sale record in the category of cookbooks in Vietnam, exceeding 30,000 copies sold in one year and a half.
After spending some years in The Netherlands and Belgium for her study, Trang is now living in Berlin (Germany) with her family.
Thao Dan (Content Contributor – Editor)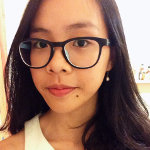 Thao Dan (Ariadne) is currently studying Law in the UK. She has always been passionate about food. She finds joy in reading, discovering and experimenting new dishes and new recipes. Ever since 2013 – which was the year she left home, she has come to truly appreciate the beauty of cuisines all around the world, but more importantly, Vietnamese cuisine – the food that she has grown up with. To put it simply, she lives to eat.
Fiora Phuong Nguyen  (Content Contributor – Community Manager)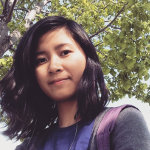 Fiora had not discovered her love for cooking until she studied abroad. As an international student, home country's food was the number 1 thing she missed, especially in a city where Vietnamese restaurants are extremely rare and usually lack of Vietnamese true-flavour dishes. Motivated and encouraged by cooking websites such as Savoury days, Fiora started learning cooking with the hope to replicate and bring back her favorite dishes from home. She gradually found her passion for cooking, which eventually and fortunately leads her to the Rice 'n Flour team of food-enthusiasts.
Holly Phuong Le (Content Contributor – Editor)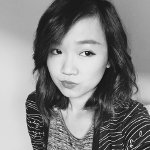 Holly is originally an authentic Hanoian who fuels her everyday life with cooking and baking, on top of one-too-many hobbies that also include drawing, singing, playing the guitar, and occasionally practicing yoga. Currently holding a Bachelor Degree from Massachusetts, US, she's now on her adventure again for her Master's Degree in Accounting and Finance in Melbourne, Australia. In 2014, she co-founded an online bakery service called Hollydays Bakery as an outlet for her creativity and baking enthusiasm, focusing on delivering happiness in the form of Art-You-Can-Eat, which received a great deal of love and support. With powerful passion for creating beautiful things – including food – Holly wants to pass on the love for cooking and baking that she formerly derived from Savoury Days.
San Luong (Content Contributor – Community Manager)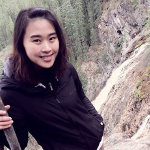 Originated from Saigon, Vietnam, San moved to Canada at the age of 15 to begin her independent life journey. She graduated with a bachelor degree at the University of Alberta in Nutrition and Food Sciences and is currently working as Food Safety/Quality Assurance Technician. Food, nutrition and health are her life's passions. Her favorite place in the house is, of course, the kitchen, where she gets to "play around" with foods and interesting recipes from around the world. Apart from cooking and baking, San is also a devoted yoga practitioner with main focus on Vinyasa and Ashtanga. She is delighted to be part of Rice 'n Flour and can't wait to share delicious recipes to the community.
Thư Vo (Content Contributor)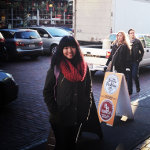 A fresh college graduate from Western Washington University, Thư has spent 6 years in the U.S where she found her passion for cooking and baking. It all started with her frustration of inability to satisfy her sudden craves for Vietnamese food. After a long day at school, and after endless English essays are due, Thư finds joy getting all busy in her kitchen with a variety of ingredients and techniques to create dishes for herself and her beloved. As an introvert, who also happens to be quiet most of the time, the kitchen is the place where she shows her love and respect to those who matter. To Thư, her passion is her expertise, and nothing says "I care" better than good food created with the best devotion.
Xuan Tran (Content Contributor – Community Manager)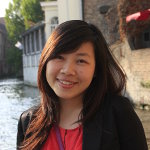 Xuan Tran pursued her master degree at Tilburg University (The Netherlands), receiving a cum-laude MSc in Finance. She was previously an assistant auditor for RSM Thailand and RSM Vietnam. Moving to Denmark in 2013, she has been a freelance translator ever since. Describing herself as a typical housewife, Xuan expresses a strong passion for cooking healthy, quick-and-easy yet tasty food, especially at her beloved ones' encouragement. "Nutrition and deliciousness are factors of importance for healthy food; however, how to balance these two in homemade dishes is not an easy-to-solve problem." she said, "My long-term mission is, hence, for these handy and balanced recipes, along with passion, to spread and inspire."